Sidebar
Why citronella collar is great for training your dog.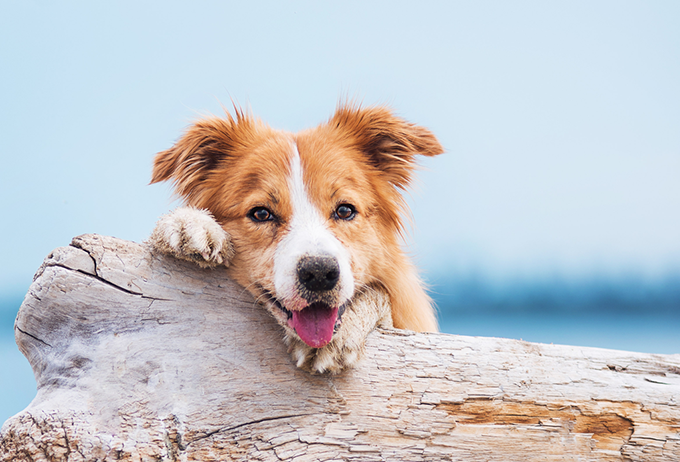 Citronella collars are considered a great way to train dogs due to their deterrent effect on unwanted behaviors.
These collars release a burst of citronella spray when triggered by barking or other undesirable actions, which aims to discourage dogs from engaging in such behaviors.
However, it is important to consider several factors before relying solely on citronella collars as a training tool:
Positive Reinforcement: Positive reinforcement, which involves rewarding desired behaviors instead of punishing unwanted ones, is generally considered the most effective and humane training method. It is crucial to focus on rewarding and reinforcing good behavior rather than relying solely on punishment
Understanding the Underlying Cause: It is essential to determine why a dog is displaying a particular behavior. Excessive barking, for example, can be a result of boredom, anxiety, fear, or insufficient training. Identifying and addressing the underlying cause is crucial for effectively modifying behavior.
Consistency and Timing: Consistency and timely use of the citronella collar are vital for successful training. The collar should be used consistently and promptly to associate the unwanted behavior with the citronella spray. Inconsistency or delayed use may confuse the dog and reduce the collar's effectiveness.
Potential Side Effects: Although citronella collars are generally safe, it is important to consider any potential side effects or sensitivities your dog may have. Some dogs may have allergies or adverse reactions to the citronella spray, so consulting with a veterinarian before using such collars is recommended.
Alternative Training Methods: There are numerous positive reinforcement-based training techniques available that can effectively modify behavior without the use of aversive tools like citronella collars. Exploring other methods, such as reward-based training, clicker training, or working with a professional dog trainer, can be beneficial.
It is important to prioritize building a positive and trusting relationship with your dog during training. Consulting with a professional dog trainer or behaviorist who can assess your specific situation and provide tailored guidance based on your dog's needs is always a good idea.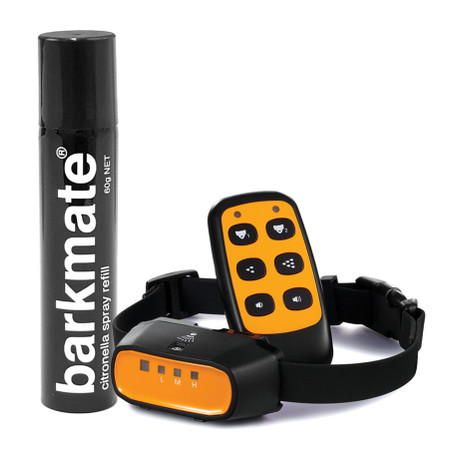 Barkmate's Supreme Citronella Spray N Train System presents an exceptional solution for managing excessive barking in urban and densely populated settings. It offers a highly efficient alternative to the use of static stimulation.
This particular citronella collar utilises citronella spray and warning tones as a means of stimulation to address unwarranted barking. Once filled, the collar can administer approximately 30-40 sprays before necessitating a refill. The collar itself is equipped with a rechargeable lithium battery, while the transmitter operates on two AAA batteries.
Designed to withstand water exposure, the collar is water-resistant, and the transmitter has an impressive range of up to 150 meters, making it suitable for training purposes as well.
For any other questions or queries you may have regarding citronella collars or other bark control and dog training devices, please don't hesitate to call us on 0800 364 627, or visit our Resource Centre and Blog for more tips.