Sidebar
Is it Safe to Use E-collars on Your Dog?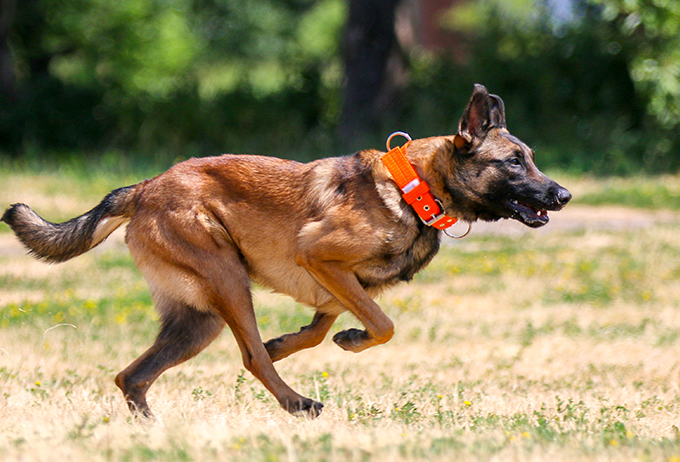 E-collars, also known as electronic collars or shock collars, have ignited a contentious debate among dog owners, trainers, and experts. The topic revolves around a central question: Are e-collars safe for your four-legged friend? In this extensive exploration, we delve into the multifaceted aspects of e-collar safety to help you make an informed decision about their use in dog training.
Proper Utilization and Training
The safety of e-collars hinges largely on their correct usage and the training methods associated with them. When employed correctly, e-collars should administer a low, effective level of stimulation, merely serving as a brief, attention-grabbing sensation for your dog, rather than causing any pain or instilling fear. Crucially, adherence to the manufacturer's instructions is paramount, and seeking guidance from a professional dog trainer experienced in e-collar use is strongly advised. E-collar training, when executed judiciously, can be an effective tool for modifying a dog's behavior. It can help address issues such as excessive barking, leash pulling, and even off-leash recall problems. However, the key lies in using it with sensitivity and caution.
Individual Considerations for Your Canine Companion
Dogs, like people, exhibit a wide range of temperaments and sensitivities. What may work splendidly for one dog might not be suitable for another. It is imperative to consider your dog's unique disposition, stress levels, and overall well-being before opting for e-collar training. Not every dog is a suitable candidate for this method, and some may respond better to alternative approaches. Some dogs may be more sensitive or reactive to the stimulation from an e-collar, while others may be less affected. Recognizing your dog's individuality and understanding their specific needs is a fundamental aspect of responsible dog ownership. Keep in mind that an anxious or highly sensitive dog may not thrive with e-collar training and might experience undue stress.
Potential Risks and Adverse Effects
The improper use or misuse of e-collars can result in detrimental effects on a dog's physical and psychological well-being. Excessive or inappropriate stimulation can lead to fear, anxiety, aggression, and a range of other behavioral issues. There have even been reports of physical injuries and burns when e-collars are used incorrectly or at high levels of stimulation. To mitigate these risks, it is essential to educate yourself thoroughly on the correct usage of e-collars and exercise utmost caution. Seek guidance from professionals who understand the nuances of e-collar training and can help you avoid common pitfalls.
Alternative Training Methods
In recent years, positive reinforcement-based training methods have gained widespread recognition for their efficacy and humane approach. These methods prioritize rewarding desired behaviors with treats, praise, or toys rather than relying on aversive techniques. Many professional trainers and behaviorists endorse positive reinforcement training over the use of e-collars or other aversive tools. Positive reinforcement not only fosters a stronger bond between you and your dog but also enhances their overall well-being. It promotes a cooperative and harmonious relationship by focusing on communication and mutual understanding. For many dogs, this approach is not only effective but also profoundly enriching.
Seeking Professional Guidance
If you find yourself considering the use of an e-collar, it is strongly recommended to seek guidance from a professional dog trainer or behaviorist who possesses ample experience with e-collar training. They can provide invaluable insights, demonstrate proper usage techniques, and help you navigate the potential risks and benefits specific to your dog. Professional guidance is an investment in your dog's well-being and ensures that you approach e-collar training with the requisite knowledge and skills. It can also help you tailor the training to address your dog's unique behavioural issues effectively.
In the end, the decision to use an e-collar should be made with careful consideration, taking into account the potential benefits against the possible risks. Prioritizing your dog's welfare is paramount, and your ethical beliefs should guide your choice of training methods. Remember that there are alternative training approaches, such as positive reinforcement, which not only yield positive results but also contribute to a loving and cooperative relationship with your furry companion. In your quest for a well-trained and happy dog, explore the various methods available, consult professionals, and always choose the path that aligns with your values and your dog's needs.
Choosing the right product for your dog can be overwhelming. Get in touch with ur professional team by calling 1800300364. Check our Resource Centre and Blog for more educational information.