Sidebar
​How owning a dog improves your life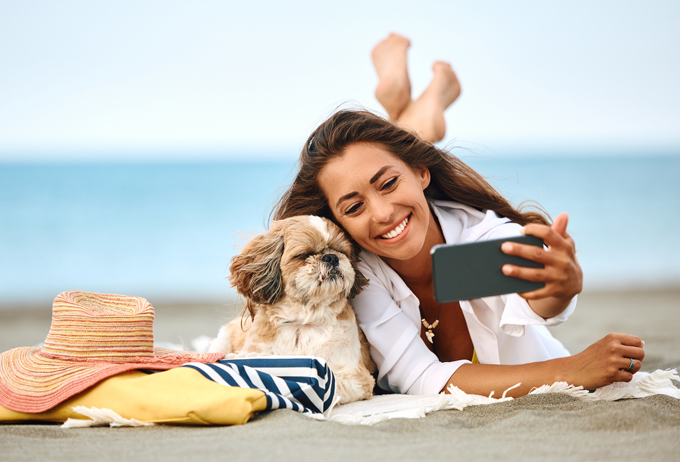 Having a dog can enrich your life in numerous ways and bring about various benefits. Here are some reasons why owning a dog can enhance your overall well-being:
1. Companionship and Unconditional Love: Dogs are well-known for their unwavering loyalty, companionship, and unconditional love. They provide a deep emotional connection, alleviating feelings of loneliness and isolation.
2. Improved Mental and Emotional Well-being: Interacting with dogs has been proven to reduce stress, anxiety, and depression. Dogs offer emotional support, helping to lower blood pressure and increase the release of oxytocin, a hormone associated with happiness and bonding.
3. Increased Physical Activity: Dogs require regular exercise, motivating their owners to engage in physical activities as well. Whether it's going for walks, playing fetch, or participating in outdoor activities together, owning a dog promotes physical fitness and overall well-being.
4. Social Opportunities: Dogs can act as social catalysts, creating opportunities for social interactions and connecting with other dog owners or animal enthusiasts. Dog parks, obedience classes, and community events centered around dogs provide avenues to meet new people and expand your social network.
5. Structure and Routine: Dogs thrive on routine, and owning a dog helps establish a structured daily routine for their owners as well. This instills a sense of purpose and responsibility, fostering better time management and organization.
6. Teaching Responsibility: Caring for a dog requires attention, care, and responsibility. Meeting a dog's needs, such as feeding, grooming, and training, imparts valuable life skills and cultivates a sense of responsibility and accountability.
7. Increased Happiness and Joy: Dogs possess a natural ability to bring joy and happiness to their owners' lives. Their playful nature, amusing antics, and ability to make you smile and laugh contribute to improved mood and overall happiness.
8. Enhanced Sense of Security: Many dogs instinctively provide a sense of security and can serve as excellent watchdogs. Their presence can make you feel safer and more secure in your home.
9. Emotional Support and Therapy: Dogs are widely recognized as emotional support animals and therapy animals due to their ability to provide comfort, reduce anxiety, and improve the well-being of individuals in need. Their presence and affection offer emotional support during challenging times.
10. Learning Opportunities: Owning a dog presents opportunities for learning and personal growth. From understanding their behavior and needs to training and problem-solving, having a dog expands your knowledge and skills in various areas.
It is essential to note that owning a dog entails significant commitment and necessitates time, effort, and resources. Prior to getting a dog, it is important to consider your lifestyle, living situation, and ability to meet their needs. Responsible pet ownership ensures a positive and fulfilling experience for both you and your beloved companion.