Sidebar
​How do dog tracking collars work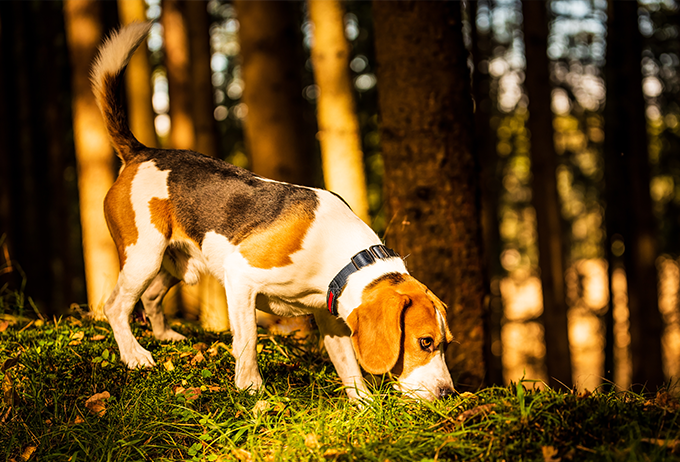 Dog tracking devices, such as GPS trackers, are specifically designed to assist in locating and monitoring the movements of your dog. These devices employ GPS (Global Positioning System) technology and other tracking technologies to provide real-time information regarding your dog's whereabouts. The following is an overview of how dog tracking products generally operate:
1. GPS Technology: Dog tracking devices utilise GPS technology to precisely determine the location of your dog. These devices incorporate a GPS receiver, which communicates with satellites in orbit to obtain accurate positioning data.
2. Tracking Device: The tracking device is typically attached to your dog's collar or harness. It is compact and lightweight, ensuring that it does not burden or restrict your dog's movements.
3. Communication: The tracking device establishes communication with a receiver or a mobile application that you can access via your smartphone or computer. It transmits the location data obtained from GPS satellites to the receiver or app.
4. Real-Time Location Updates: The receiver or mobile app receives the location data from the tracking device and displays it as real-time updates on a map. This allows you to see your dog's current location and track their movements.
5. Geo-Fencing: Many dog tracking products offer geo-fencing capabilities, enabling you to define virtual boundaries for your dog. By setting a specific area on the map, you can receive notifications or alerts on your mobile device if your dog moves outside the designated zone.
6. Additional Features: Some dog tracking products may include additional features such as activity monitoring, temperature alerts, battery life indicators, and historical location data. These features provide further insights into your dog's overall well-being and behaviour.
It is important to note that dog tracking devices require proper setup and activation. This may involve device registration, account creation, and configuring preferences and notifications. Each tracking product may have its own unique setup process, so it is crucial to follow the manufacturer's instructions.
Dog tracking devices can be valuable tools for pet owners, particularly in situations where dogs tend to wander or in outdoor environments where they may easily become lost. They provide peace of mind and help ensure the safety and well-being of your dog by allowing you to quickly locate them if they go missing.
To assist you in selecting the most suitable product from the diverse range available on the market, feel free to reach out to our team at 0800 364 627. Alternatively, you can visit our Resource Centre for additional valuable information.