Sidebar
Combining E-collars and Reward-Based Training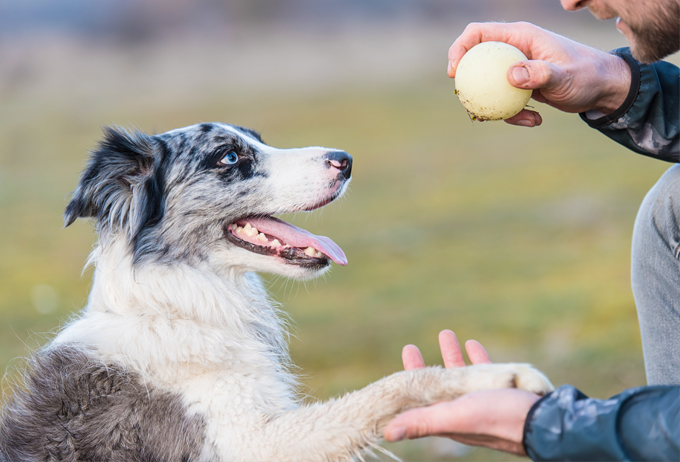 Combining e-collars and reward-based training requires careful consideration, responsible use, and an understanding of both methods. Here are some guidelines to keep in mind if you choose to combine these approaches:
Seek professional guidance: It's crucial to work with a qualified and experienced professional dog trainer or behaviourist who has expertise in both e-collar training and reward-based methods. They can guide you on the proper and ethical use of e-collars and help you integrate them with positive reinforcement techniques effectively.
Understand the principles of reward-based training: Educate yourself on reward-based training techniques and principles. Familiarise yourself with positive reinforcement methods, such as clicker training or using treats, toys, and praise as rewards. Establish a strong foundation of positive reinforcement training before introducing the e-collar.
Use e-collars as a supplement, not a replacement: View the e-collar as an additional tool to support your training efforts, rather than relying solely on it. Focus on teaching and reinforcing desired behaviours through positive reinforcement methods. Use the e-collar sparingly and as a means of providing clear and immediate feedback when necessary.
Gradual introduction and desensitisation: Introduce the e-collar gradually to your dog, ensuring they associate it with positive experiences. Start with low levels of stimulation and use it as a cue for the dog to perform behaviours they already know and have been trained using reward-based methods. Pair the e-collar stimulation with rewards to create positive associations.
Clear communication and consistency: Maintain clear communication with your dog during training sessions. Be consistent in your cues, expectations, and rewards. Ensure that your dog understands the desired behaviours and the e-collar serves as an additional cue or reinforcement, rather than a source of confusion or fear.
Regular assessment of progress: Continuously assess your dog's progress and well-being throughout the training process. Monitor their behaviour, body language, and emotional state to ensure they are comfortable and responding positively. Adjust your training techniques and methods accordingly.
Focus on building a positive relationship: Regardless of the training tools used, prioritise building a strong and positive bond with your dog. Spend quality time together, engage in activities they enjoy, and provide plenty of positive reinforcement and rewards for desired behaviours. This helps to create a trusting and cooperative relationship.
Remember, the decision to use e-collars should be made responsibly, with careful consideration for your dog's well-being. Always prioritise their safety, comfort, and happiness. If you have concerns or are unsure about how to integrate e-collars with reward-based training, consult with a professional trainer or behaviourist who can provide personalised guidance based on your dog's needs.
If you have any inquiries regarding the introduction of e-collars or if you would like to speak with a specialist regarding our products, feel free to reach us at 0800 364 627. Additionally, you can visit our Blog and Resource Centre for further helpful tips and information.