Sidebar
What are the top 10 things I need when I get dog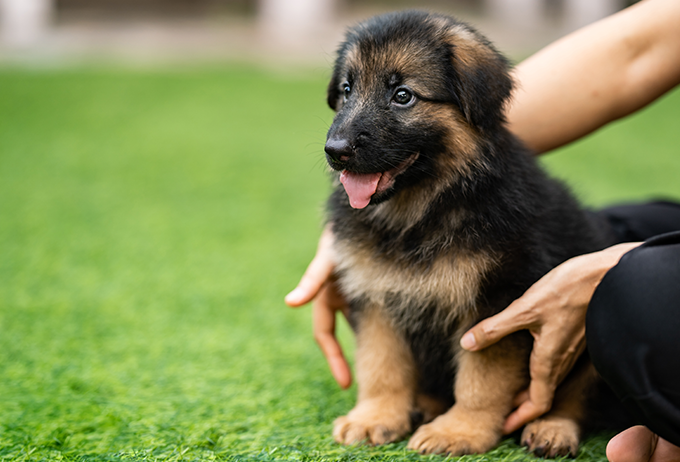 When you decide to bring a furry friend into your home, it's not just a commitment but a delightful journey filled with unconditional love and companionship. However, to ensure that this journey is smooth and enjoyable for both you and your new pet, there are essential items you need to have at your disposal. Here's a comprehensive guide to the top 10 things you should consider when you get a dog.
Food and Water Bowls
The foundation of your dog's health lies in the quality of their diet. Invest in sturdy, non-slip bowls that are easy to clean. Stainless steel or ceramic bowls are excellent choices as they do not harbor harmful bacteria and are durable.
Quality Dog Food
Proper nutrition is vital for your dog's well-being. Choose a high-quality dog food that suits your dog's age, size, and specific dietary requirements. Consult your veterinarian to determine the best diet plan for your furry friend. **3. **
Collar and Identification Tags
A well-fitting collar with an identification tag is crucial for your dog's safety. Include your dog's name and your contact information on the tag. Additionally, consider microchipping your dog for a permanent and secure form of identification.
Leash and Harness
A leash and a well-fitted harness are essential for outdoor activities. The leash should be of appropriate length and material based on your dog's size and strength. Harnesses are great for dogs that tend to pull, as they distribute the pressure more evenly across their body, preventing strain on their neck.
Comfortable Bed
Just like humans, dogs need a comfortable place to rest. Choose a bed that provides adequate support for your dog's joints and muscles. Consider their sleeping habits and choose a bed size and style that suits them, whether it's a cozy nest or a flat mat.
Chew and Interactive Toys
Dogs are naturally inclined to chew, and having appropriate toys can prevent them from damaging your furniture or belongings. Invest in durable chew toys made of safe materials. Interactive toys, such as puzzle feeders, keep your dog mentally stimulated and entertained.
Grooming Supplies
Regular grooming is essential for your dog's hygiene and well-being. Depending on your dog's coat type, invest in a suitable brush or comb, nail clippers, dog-specific shampoo, and other grooming tools. Regular grooming sessions also provide an excellent opportunity for bonding with your pet.
Crate or Dog Bed
Providing a designated space for your dog is crucial. A crate can serve as a secure den, aiding in housebreaking and providing a safe haven when you're away. Alternatively, a comfortable dog bed in a quiet corner of your home gives your dog a cozy retreat.
Poop Bags and Cleaning Supplies
Responsible pet ownership includes cleaning up after your dog. Always carry poop bags during walks and have cleaning supplies ready at home for accidents. Prompt cleaning not only maintains hygiene but also prevents unwanted odors and stains.
Veterinary Care Essentials
Being prepared for emergencies and routine care is essential. Have a pet first aid kit on hand, containing basic supplies like bandages, antiseptic wipes, and tweezers. Regular flea and tick prevention is vital, so consult your veterinarian for appropriate products. If your dog has prescribed medications or supplements, ensure you have an adequate supply.
Remember, while these items are the essentials, your love, attention, and commitment are equally important. Dogs thrive in a loving environment where they feel secure and cherished. Regular exercise, mental stimulation, and social interaction are as vital as the physical items listed above. Embrace the joy of having a dog, and your faithful companion will undoubtedly enrich your life in ways you never imagined.