Sidebar
What are the most popular dog breeds and why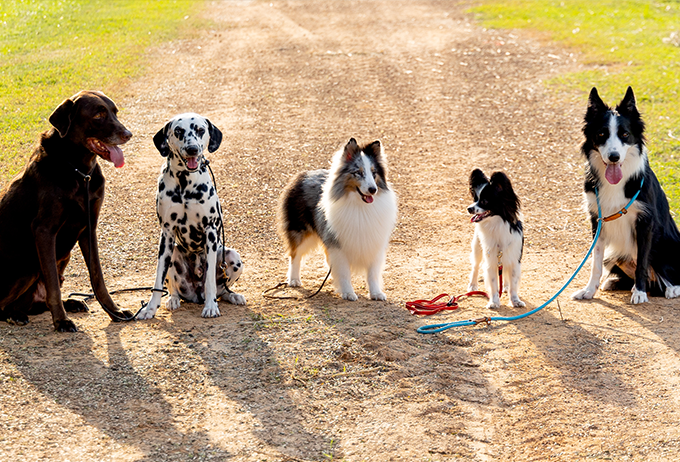 The popularity of dog breeds can vary over time and may differ in different regions. However, some breeds have consistently remained popular over the years. Here are a few examples of popular dog breeds and some reasons why they are favoured by many:
Labrador Retriever:

Labrador Retrievers have consistently ranked as one of the most popular dog breeds. They are known for their friendly and outgoing nature, intelligence, and versatility. Labs are often chosen as family pets due to their gentle demeanour, trainability, and their ability to get along well with children and other pets.
German Shepherd: German Shepherds are highly versatile and are often chosen for their intelligence, loyalty, and protective instincts. They are frequently employed as working dogs in roles such as police, military, and search and rescue. German Shepherds can make excellent family companions when properly trained and socialised.

Golden Retriever:

Golden Retrievers are beloved for their friendly and affectionate nature. They are known to be great family dogs, as they are generally good with children and other pets. Goldens are also often utilised as service dogs, therapy dogs, or in search and rescue due to their intelligence and trainability.
French Bulldog: French Bulldogs have gained immense popularity in recent years. They are small in size, have a distinctive appearance with their bat-like ears, and have a friendly and sociable personality. Frenchies are suitable for apartment living and can make excellent companions.

Bulldog:

Bulldogs are known for their distinctive wrinkled face, sturdy build, and gentle nature. They are often chosen as family pets due to their calm and patient temperament. Bulldogs are generally low-energy dogs and can adapt well to various living situations.
Poodle: Poodles come in different sizes, including standard, miniature, and toy. They are highly intelligent, trainable, and versatile dogs. Poodles have a reputation for being hypoallergenic, which can be appealing to people with allergies. Their elegant appearance and playful personality make them popular choices for many families.
It's important to note that popularity doesn't necessarily mean a breed is the right fit for everyone. Each breed has its own unique characteristics, care requirements, and potential health considerations. When choosing a dog breed, it's crucial to consider factors such as your lifestyle, living situation, activity level, and the compatibility of the breed's traits with your own preferences and needs. Additionally, adopting mixed-breed dogs or rescue dogs is also a wonderful option, as they can bring their own unique qualities and make loving companions.