Sidebar
Is my dog overweight?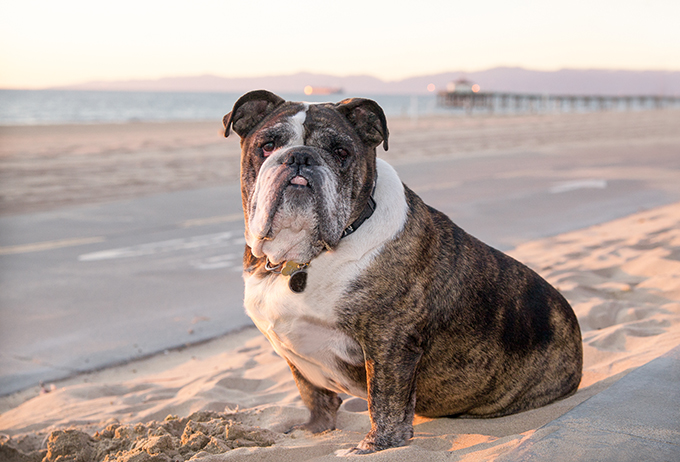 Determining if your dog is overweight requires a visual assessment and, ideally, consultation with a veterinarian who can provide an expert evaluation. However, there are some general guidelines you can follow to get an initial idea of whether your dog may be overweight. Here's what to look for:
Ribcage

Run your hands along the sides of your dog's ribcage. You should be able to feel the ribs easily with a slight covering of fat. If you have to press hard to feel the ribs, or if they are not easily distinguishable, it could indicate that your dog is carrying excess weight.

Waistline

Observe your dog's waistline from above. There should be a noticeable inward curve between the ribcage and the hips. If the waistline is barely visible or completely absent, it may suggest that your dog is overweight.

Abdominal tuck

View your dog from the side and look at their abdominal area. There should be a clear upward tuck from the bottom of the ribcage towards the hind legs. If the belly hangs low or is rounded, it could indicate excess weight.

Overall body shape

Take a step back and look at your dog's overall body shape. An overweight dog tends to have a broader and less defined body shape compared to a healthy weight dog, which should have a more streamlined appearance.

Energy level and mobility

Consider your dog's energy level and mobility. Excess weight can make dogs lethargic, less active, and more prone to fatigue. If you notice a significant decrease in your dog's activity level or they struggle with activities they used to handle easily, it may be a sign of excess weight.
It's important to note that these are general guidelines, and every dog is different. Some breeds naturally have more robust body structures or thicker body types. It's always best to consult with a veterinarian who can assess your dog's specific breed, age, health condition, and body composition to determine if they are overweight and provide appropriate recommendations.
If you have concerns about your dog's weight, a veterinarian can help create a tailored weight management plan, which may include adjusting their diet, portion control, incorporating regular exercise, and monitoring progress over time.