Sidebar
How to understand my dogs emotions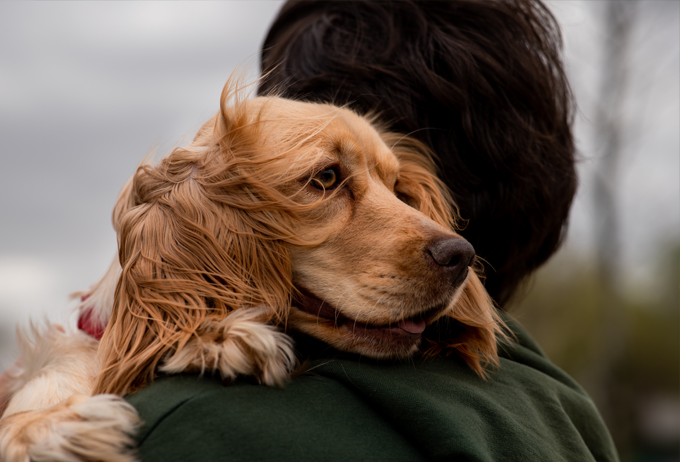 To understand your dog's emotions, you need to carefully observe their body language, vocalisations, and overall conduct. Here are some essential factors to consider when trying to understand your dog's feelings:
Body language: Watch your dog's body language closely, as it provides valuable clues about their emotional state. Look for key cues such as: - Tail position: A wagging tail can indicate happiness or excitement, but the position and speed of the wag can convey different emotions. A tucked tail or a stiffly held tail may signal fear or anxiety. - Ear position: Erect ears can indicate attentiveness or alertness, while flattened or pulled back ears may suggest fear or submission. - Eye contact: Direct eye contact can convey confidence or assertiveness, while avoiding eye contact or dilated pupils may indicate fear or anxiety. - Body posture: A relaxed, loose body posture generally indicates a calm and contented state. Conversely, a tense or stiff body posture can indicate stress, fear, or aggression. - Facial expressions: Just like humans, dogs can display facial expressions that reflect their emotions. Look for signs such as a relaxed mouth and open, relaxed eyes versus a tense or wrinkled face.
Vocalisations: Dogs communicate through various vocalizations. Different barks, growls, whines, or howls can indicate different emotions or needs. For example, a high-pitched, repetitive bark may signal excitement or frustration, while a low, continuous growl may indicate aggression or discomfort.
Context and environment: Consider the context in which your dog is displaying certain behaviors or emotions. Understanding their surroundings, recent events, and any potential triggers can provide important insights into their emotional state.
Familiarity with your dog: Spending time with your dog and developing a deep bond allows you to better understand their individual tendencies, preferences, and patterns. Over time, you'll become more attuned to their emotions and be able to differentiate between subtle changes in their behaviour.
Seek professional guidance if needed: If you're having difficulty understanding your dog's emotions or if they display consistent or concerning behaviors, it can be helpful to consult with a professional, such as a veterinarian or a certified dog behaviorist. They can provide expert guidance and insight into your dog's specific situation.
Remember that each dog is unique, and it's important to consider their individual personality and experiences when interpreting their emotions. By being observant, patient, and responsive to your dog's cues, you can develop a stronger understanding of their emotional well-being and strengthen your bond with them.