Sidebar
Garmin Barklimiter Deluxe - the ultimate solution for controlling excessive barking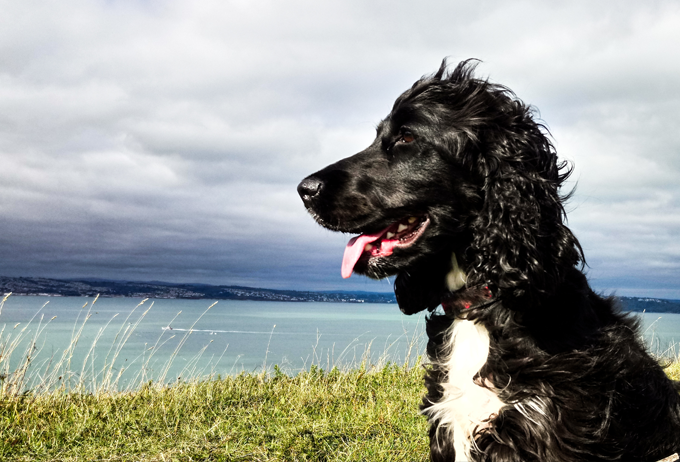 Dog owners are well aware that excessive barking can cause disruptions to both the household and the surrounding environment. Fortunately, modern technology has introduced innovative solutions to address this issue, and one such solution is the Garmin BarkLimiter Deluxe. This rechargeable bark control collar is designed to effectively curb excessive barking in dogs. In this blog post, we will explore the features, benefits, and user experience of the Garmin BarkLimiter Deluxe, providing valuable insights into its humane and reliable potential as a bark control solution for your furry companion.
An Overview of the Garmin BarkLimiter Deluxe
The Garmin BarkLimiter Deluxe is an advanced bark control collar that uses state-of-the-art technology to detect and reduce excessive barking in dogs. Created by Garmin, a renowned name in GPS technology, this device offers a safe and effective way to manage your pet's barking behavior. Unlike traditional collars that rely solely on sound or static stimulation, the BarkLimiter Deluxe uses a combination of vibration and tone correction, making it more customizable and gentler for your dog.
Key Features of the Garmin BarkLimiter Deluxe an Auto-rise Technology:
The standout feature of the BarkLimiter Deluxe is its Auto-rise technology, which automatically adjusts the level of correction based on your dog's barking behavior, ensuring an appropriate response without being too harsh.
Bark Odometer: The built-in Bark Odometer tracks your dog's barking activity, helping you monitor patterns and trends over time. This feature provides valuable insights into your pet's behavior and the collar's effectiveness in training.
Rechargeable Battery: With a rechargeable battery, you won't need to worry about frequent battery replacements, ensuring the device remains functional and ready to use.
Tri-Tronics® Technology: The BarkLimiter Deluxe utilizes Tri-Tronics® technology, ensuring the collar responds only to your dog's barking and not to other noises in the environment, making it more effective in training while avoiding unnecessary stimulation. e. Bark Differentiation: This essential feature is particularly useful for households with multiple dogs, as the BarkLimiter Deluxe can differentiate between the barks of different dogs, providing individualized correction.
Benefits of the Garmin BarkLimiter Deluxe
Humane and Safe: The BarkLimiter Deluxe's use of vibration and tone correction offers a more humane alternative to traditional shock collars, discouraging excessive barking without causing harm or distress to your pet.
Customizable Correction Levels: With Auto-rise technology and manual stimulation level adjustments, you can find the most suitable setting for your dog's unique temperament and barking behavior.
Long-lasting Battery: The rechargeable battery eliminates the need for frequent battery replacements, saving you time and money while ensuring the collar is always ready for use.
User-Friendly Design: The BarkLimiter Deluxe features an intuitive user interface with easy-to-use controls, making it simple to operate and customize according to your dog's needs.
User Experience and Reviews
The Garmin BarkLimiter Deluxe has received positive feedback from many pet owners who have used the collar to address excessive barking. Users appreciate the device's effectiveness, humane approach, and ability to differentiate between individual dogs' barks. The built-in Bark Odometer has also been praised for providing valuable insights into barking patterns and helping owners monitor their pet's progress.
The Garmin BarkLimiter Deluxe – Rechargeable Bark Control Collar offers a safe, effective, and humane solution to curb excessive barking in dogs. With its advanced features, including Auto-rise technology, bark differentiation, and a rechargeable battery, it stands out as a reliable and user-friendly choice for pet owners seeking to train their dogs and promote a quieter and more harmonious environment for all. Always remember to consult with a professional dog trainer or veterinarian before using any bark control collar to ensure it is appropriate for your dog's specific needs and temperament.
If you have any questions about Garmin BarkLimiter Delux, get in touch with us by calling 0800 364 627. Check our Blog and Resource Centre for more educational information.