Sidebar
DOGTRA 1900S/1902S: AN ADVANCED DOG TRAINING SYSTEM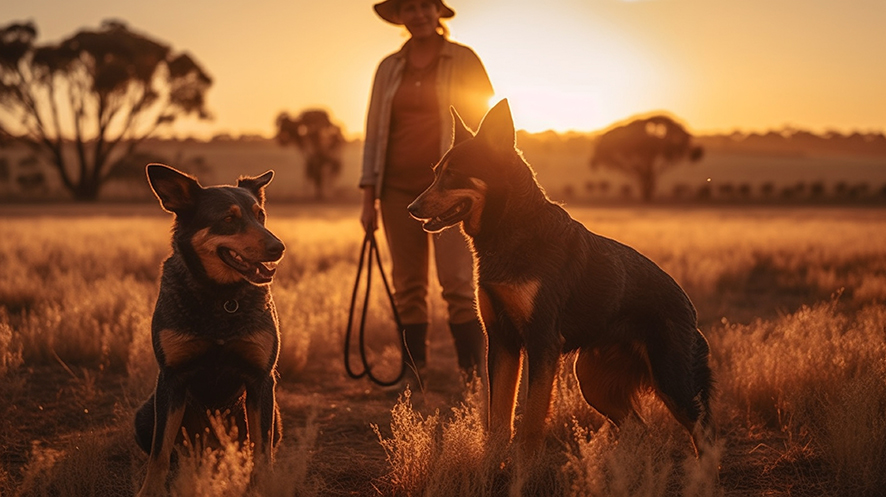 Are you a proud dog owner searching for an efficient and effective way to train your four-legged companion? If that's the case, you may have come across the Dogtra 1900S and 1902S training collars. These state-of-the-art training systems have gained popularity among dog trainers and pet owners due to their reliability, advanced features, and humane approach to dog training. In this blog, we will delve into the features, benefits, and considerations of the Dogtra 1900S and 1902S, assisting you in making an informed decision about whether they are the right choice for your furry friend.
The Dogtra 1900S and 1902S are electronic training collars designed to assist in the training and behavior modification of dogs. They are part of Dogtra's renowned "S Series," which stands for "Simple," "Effective," and "Stimulating." These collars are suitable for a wide range of dog breeds and sizes, offering versatility to cater to individual training needs.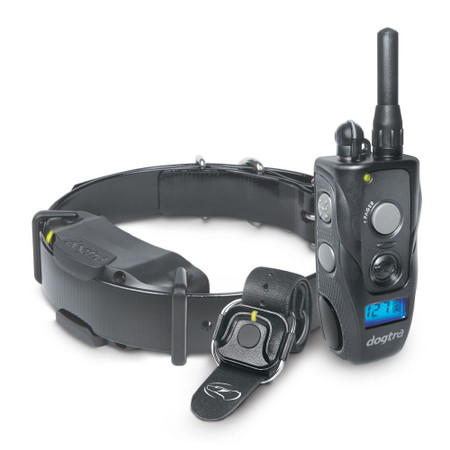 Dogtra 1900S Handsfree Remote Dog Training Collar is a compact and innovative remote trainer. It comes with a Handsfree Remote Controller, allowing you to control the 1900S transmitter discreetly, enabling you to multitask and maintain full control during field operations. The handsfree remote has a strap that can be easily worn and attached to your fingers, wrist, palm, or even around a gun stock for convenient access. The handsfree remote connects wirelessly to the Dogtra 1900S transmitter, offering a range of up to 10 meters.
With the press of a button, you can activate continuous stimulation, which can be reprogrammed to use vibration or momentary stimulation based on your training needs. The 1900S receiver collar features a slim and ergonomically shaped design, ensuring a comfortable fit for your dog and providing a better and more secure fit compared to most big dog remote training systems.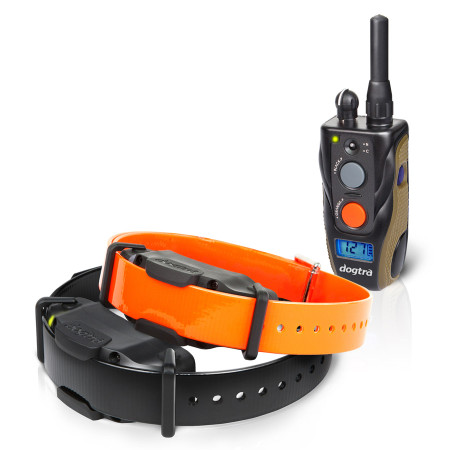 Dogtra 1902S remote dog training collar replaces the popular 1900NCP series, known for its effectiveness with medium to large working and hunting dogs. Notably, the 1902S offers an enhanced training range of up to 1200 meters, a 400-meter improvement over the 1900NCP trainer. The 1902S features fast-charging lithium batteries on both the receiver collar and handheld transmitter, allowing for a quick two-hour recharge. Its redesigned receiver collar has a slim and ergonomic curve, similar to the Dogtra ARC remote trainer, ensuring a better fit on dogs compared to most other large dog remote training systems.
Key Features and Benefits:
Range: The Dogtra 1900S and 1902S offer an impressive range of up to 3/4-mile (approximately 1200 meters), allowing your dog to roam freely while still remaining under your control during training sessions.
Multiple Stimulation Modes: These training collars provide various stimulation options, including momentary (nick), continuous, and vibration, allowing you to find the most effective and comfortable stimulation for your dog's learning style.
Waterproof and Durable: Both the remote transmitter and collar receiver are waterproof, ensuring that training sessions can continue even in wet conditions.
Rechargeable Batteries: The collars and remote transmitters are equipped with rechargeable lithium-polymer batteries, providing long-lasting power and eliminating the need for frequent battery replacements.
Ergonomic Design: The remote transmitter is thoughtfully designed to fit comfortably in your hand, making it easy to control the stimulation levels and other features with precision.
Safety Mechanisms: The Dogtra 1900S and 1902S come with enhanced safety features, such as the "Rheostat Dial," which prevents accidental over-stimulation, ensuring a gentle and humane training experience.
Considerations:
Training Experience: While the Dogtra 1900S and 1902S offer many benefits, it's essential to remember that proper dog training requires patience, consistency, and positive reinforcement. These training collars should be used as aids in the training process and not as a substitute for building a strong bond with your dog.
Suitable for Certain Breeds: Although the Dogtra 1900S and 1902S are versatile, some sensitive or highly reactive breeds might not respond well to electronic stimulation. Always consult with a professional dog trainer or veterinarian to determine whether these collars are suitable for your dog's temperament.
Proper Fit: Ensure that the collar fits your dog properly to avoid discomfort or skin irritation. Dogtra provides adjustable straps for a secure and comfortable fit. The Dogtra 1900S and 1902S training collars are valuable tools for dog owners and trainers seeking effective ways to train their canine companions.
With their advanced features, long-range capabilities, and user-friendly design, these collars offer a humane approach to training and behavior modification. However, responsible and informed use is crucial to ensure your dog's safety and well-being.
Remember, while training collars can expedite the learning process, they should always be used in conjunction with positive reinforcement and patience. If you're unsure about using these collars or if your dog has specific behavioral issues, consulting a professional dog trainer is highly recommended. With the right approach, love, and care, you can establish a strong bond with your furry friend and help them become a well-mannered and happy member of your family.
If you have any questions about Training Collars, get in touch with us by calling 0800 364 627. Check our Resource Centre for more educational information.