Sidebar
​Ultrasonic Bark Control: Everything You Need To Know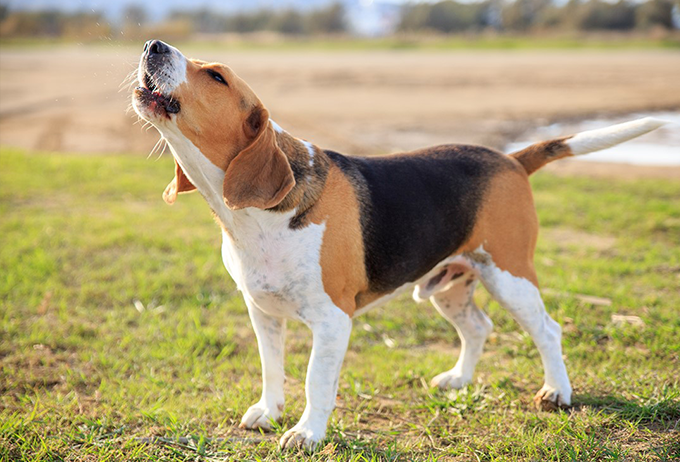 Excessive barking in dogs can be a challenge for owners, neighbours and even the dog's well-being. Thankfully, ultrasonic bark control devices provide a humane solution to managing this behaviour.
In this blog, we'll explore the concept of ultrasonic bark control, its effectiveness and how to choose the right device for your dog. We'll also discuss the importance of proper training and the benefits of combining ultrasonic bark control with positive reinforcement techniques. If you're wondering, "Does ultrasonic bark control hurt dogs?" or "Do ultrasonic dog barking devices work?" this one's for you.
What is ultrasonic bark control?
Ultrasonic bark control refers to using devices that emit high-frequency sound waves to discourage excessive barking in dogs. These devices capture the dog's attention and interrupt their barking pattern. Ultrasonic bark control devices emit sound frequencies that are typically inaudible to humans but are unpleasant to dogs, serving as a deterrent to discourage barking behaviour.
Does ultrasonic bark control hurt dogs?
Ultrasonic bark control devices are designed to emit high-frequency sounds unpleasant to dogs but not intended to cause them harm. The ultrasonic sound is a deterrent, capturing the dog's attention and interrupting the barking behaviour.
When used correctly and following the manufacturer's instructions, ultrasonic bark control devices are considered safe and humane. However, it is essential to prioritise your dog's well-being, monitor their response to the device and discontinue its use if any signs of distress or discomfort are observed.
Do ultrasonic dog barking devices work?
Ultrasonic dog barking devices have shown varying degrees of effectiveness in managing excessive barking. While some dogs respond well to the high-frequency sound emitted by these devices and learn to associate their barking with the unpleasant noise, others may be less responsive.
The effectiveness of ultrasonic bark control devices can depend on factors such as the individual dog's temperament, the intensity of their barking behaviour and their sensitivity to sound. It's important to note that ultrasonic devices may not work for all dogs, and their effectiveness may vary.
Combining ultrasonic devices with positive reinforcement techniques and consistent training is recommended to maximise the chances of success. Consulting with a professional dog trainer like DogMaster Trainers can provide valuable guidance on the most effective approach for managing your dog's barking behaviour.
Choosing the right device
When selecting an ultrasonic bark control device, consider your dog's size, temperament and specific barking triggers. Options range from handheld devices to stationary units. Handheld devices offer flexibility for outdoor use, while stationary units can be placed in specific areas to target excessive barking. Choosing a device that suits your dog's needs and provides effective coverage for the intended environment is essential.
Effective use of ultrasonic bark control
Proper training and gradual introduction of the device are crucial for successful results. Begin by associating positive experiences with the device, allowing your dog to become familiar with it. Follow the manufacturer's device placement and settings guidelines, ensuring it is within the recommended distance from the dog.
Consistency is vital, so use the device whenever your dog engages in excessive barking. Over time, they will learn to associate their barking with the unpleasant sound, reducing their inclination to bark unnecessarily.
Supplementing with positive reinforcement training
While ultrasonic bark control devices are effective tools, combining them with positive reinforcement techniques can enhance training. Reward your dog for being quiet and address underlying barking causes, such as boredom or anxiety. By reinforcing desired behaviour and providing mental and physical stimulation, you create a well-rounded training approach that supports long-term behaviour modification.
Safety and considerations
It's important to prioritise your dog's well-being and address any potential concerns related to discomfort or habituation. Avoid using ultrasonic bark control devices on puppies younger than six months old, and consult a professional such as DogMaster Trainers if you have any doubts.
Always follow the manufacturer's instructions and avoid prolonged exposure to the ultrasonic sound. Remember, the goal is to create a comfortable and safe environment for your dog, promoting balanced behaviour and reducing excessive barking.
Trust DogMaster Trainers for all your dog training needs
DogMaster Trainers, NZ's largest independent distributor of quality dog training products, offers a range of reliable bark control devices and expert advice to ensure responsible usage.
Established in 2001, our family-owned business has been leading the industry in developing top-notch training products and delivering unmatched service for over 20 years. Our commitment to quality, extensive knowledge and dedication to ethical business practices in line with the national code of practice have earned us the trust of families and professional dog trainers alike.
Need help with your dog's excessive barking? Contact us today — we're here to support you in effectively managing excessive barking safely and humanely.